When it comes to stressful life events, moving house is right up there.  Finding a new place to live, plus all the sorting, packing and cleaning that's involved when moving, can be physically and mentally exhausting.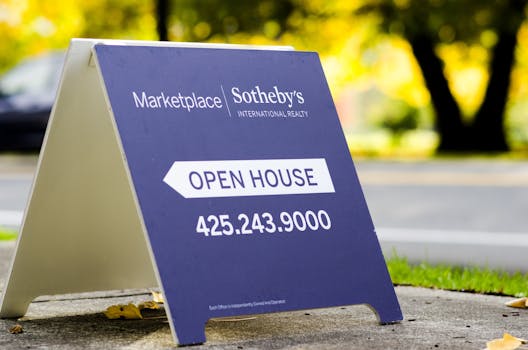 As someone who has moved 28 times, I have learned a few tricks that make moving less stressful.
This is not an exhaustive, to-do check-list (you can find one of those here), but these are my moving hacks that can save your sanity, honed from a lot of experience:
Even if moving is just a twinkle in your eye, start decluttering.  Now.  Most of us have way more stuff than is necessary, our kids have outgrown clothing, toys and books, or our our tastes have changed (I still get given cow-print things after going through a cow-obsessed phase TWENTY years ago…).  It can be a daunting prospect to sort through a household worth of stuff, but paying good money to move cr@p you don't use or need is nuts.  Sort items into keep, sell or donate, and throw away.  Unless you could star in an episode of 'Hoarders' it may not take you as long as you think.  I'm a pretty tidy person, but I put off decluttering stuff sitting on the top of my wardrobe for oh, TWO years.  It took me less than 15 minutes to sort through it.  What is time-consuming is selling your stuff online, and dropping your stuff off to charity shops/friends/the rubbish tip etc, so doing this well in advance of your move will reduce your stress levels.
A month or so later, declutter some more.  Now you've gotten rid of the obvious excess, have a good look at what's left.  I have travelled abroad a lot in my life and collected many tchotckes along the way.  At one point, my home had a strong Asian influence as I had several items from the time I spent living in Korea.  But time passes, my tastes change, and after culling over the years I only have a few things remaining from that time.  The rest has been donated.  So take a good look at what's left and ask yourself: Is this really 'me' anymore?  Am I holding onto this for sentimental reasons or because I actually love it?  Is it useful?  If you can't answer yes straight away, biff it.
Once you've chosen your future home, look at your current furniture with a critical eye.  Will it fit in your new home?  ***Is my furniture the right scale for my new home?***  Many times I've seen small spaces dominated by furniture that is too large or too chunky, making the room feel small, or making the space awkward to move through.  If you have to turn your body sideways to navigate through a room, that's a clue that your furniture is the wrong scale for your home.

If something is not right for your new space, sell it, and put that money towards a more suitable replacement.  This is fairly easy for D and I to do, as we prefer secondhand furniture.  Replacing a $200 sofa doesn't make us gnash our teeth quite like replacing a $2000 sofa would.
A month before your move, have a 'deep clean' day.  If you have kids, farm them out to family and friends to get them out of your hair.  Then get to work giving your home a good scrub.  And THIS IS THE MOST IMPORTANT TIP: NOW is the time to move all your big items of furniture – beds, fridges, bookcases etc to clean under and behind them.  You will thank yourself on moving day.  Clean the oven and any other appliances you are leaving behind.  Wipe down the walls and skirting boards (that's baseboards for my American readers).  All this deep cleaning will save you precious time and energy on moving day, especially if you are doing the move yourself.  Pre-marriage/kids I could be out of a place in 15 minutes.  You're welcome.
If you have pot plants and your things will be in transit or storage for a while so your plants can't come with you, ask friends and family if they would like them.  Pop them into plastic pots to give away (my local garden centre has tons in a free bin).  Failing that, replant them in the garden for the next owners/tenants.  Give ceramic pots a good clean so they are ready for transport.  
If moving to a new town/city/country, plan to leave well.  A few weeks before you move, sit down (with your family if applicable) and think about the places and people you'd like to see before you go.  Is there anything left to do in the area you just haven't gotten around to visiting yet?  Now is the time to go do it.  Spend time at your favourite park, cafe or museum.  Hang out with your loved ones, throw a house-cooling party if that's your thing.   I know for some people sloping off quietly is appealing, but proper goodbyes are important – especially to those left behind.
Things like redirecting your mail, and organising utilities at your new home can usually be done well in advance these days.  Ease the pressure by organising these sooner rather than later.  
Two days before you move, get things ready for transport, and do any last-minute maintenance.  For our last move I spent a day doing exciting things like cleaning the rubbish bin, de-crumbing the toaster, and defrosting and draining the fridge, while D mowed the lawn, removed petrol from some items, put our remaining pot plants in the garden, and removed some of the sprinkler system.
Know your limits.  As I mentioned previously, I have moved 28 times in my life, four of those times to another country.  I am a packing ninja.  Seriously, during one move the moving men actually complimented me on how well I'd packed and labelled the boxes and said I should work for them.  But I don't DIY packing/moving anymore.  I have two young kids, and a very dodgy back.  It is worth the extra money to me to get a moving company to pack up and cart our things to our new home (often it isn't too much more for the professionals to pack it, and breakages are covered by their insurance).  If you are frazzled and stressed out about the thought of moving, get your moving company to do it all for you.  Another reason that we're opting for the movers to pack/move/unload for us this time is we're making a BIG move, which will involve several days travel, including a car ferry ride.  D and I want to have some energy reserves for driving and to enjoy a mini holiday on our way to our new home.  
What saves your sanity when you've moved homes?  Share your tips below.